Association of Alaska School Boards' Initiative for Community Engagement (Alaska ICE) seeks a motivated individual who is passionate about community engagement, culture and advocating for youth. The CEE, as a part of the ICE team, provides direct education and technical assistance to schools, communities, and organizations throughout Alaska. This one year grant-funded position works to increase community support for culture, positive youth development and success in school. Responsibilities include community engagement and planning, coaching and technical assistance for community partners and schools, presentations and capacity building with school districts, youth leadership, and culturally-specific experience within Alaska.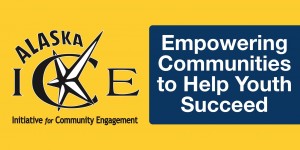 Minimum Qualifications: Bachelors degree (Masters preferred); at least 3 years of professional training or teaching experience and 2 years of project management; experience working in rural Alaska and familiarity with Alaska Native culture and infusing culture into youth programs or schools. Juneau location preferred; must be willing to travel rural and remote Alaska. 217-day work year. Competitive salary/benefits. Equal opportunity employer. Background check required. 
Email cover letter and resumé to dmiller©aasb•org (dmiller©aasb•org)  before 2/27/2016.